Welcome
The Marian Sutherland Kirby Library, serving 6 townships and 1 borough with a combined population of approximately 18,242 residents, is a member of the Luzerne County Library System.


---


Inclement Weather Closing/Delay

The library will follow the inclement weather closing (before school begins)
& delay schedule of the Crestwood School District. If school is in progress,
the Library Director will decide if the library will close early.
The library does not follow Crestwood's closings & delays due to frigid weather conditions.
Closings and delays will be posted on the library website, www.kirbylib.org, Facebook, Twitter, and Instagram
Please call the library at 570-474-9313 before venturing out if you are uncertain as to whether the library is open.


---


USED CD BOOK CLEARANCE SALE!
Price reduction! Now .50 each plus tax
AS IS--NO RETURNS--NO REFUNDS
Please do not donate back to the library.
Thank you!


---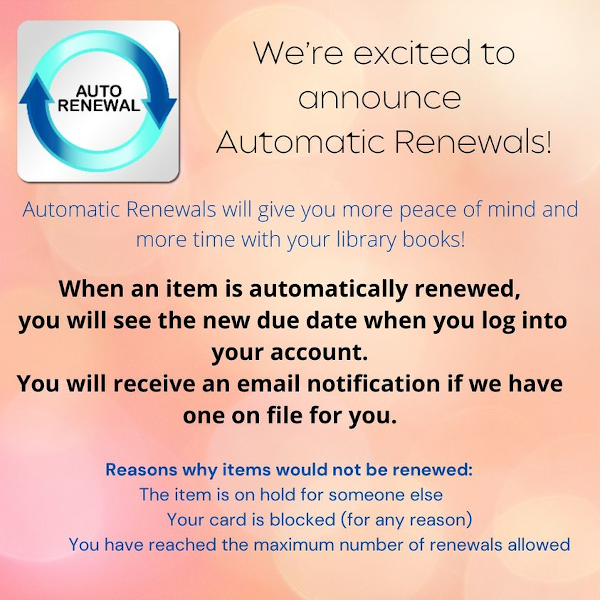 ---
---
---
---
---

---