Children's Programs
Registration for all programs is required. Call 570-474-9313 or stop in at the library to register for the following programs:


Regular weekly Story Hours will be held as follows for the month of September:


---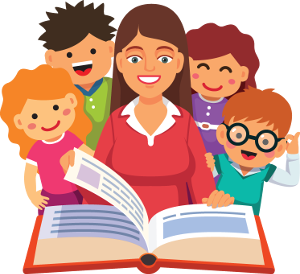 Lapsit - 0-23 months
Thursdays, September 7, 14, 21, & 28 - 9:30am


---
Story Time - Ages 2-3 1/2
Wednesdays, September 6, 13, 20, & 27 - 11:00am


---
Pre-K Story Time - Ages 3 1/2 - 5
Fridays, September 22 & 29 - 11:00am


---
Paint Kindness Rocks - All Ages
Friday, September, 1 10:00am - 2:00pm
Stop in and have fun painting rocks and then
take them to hide in places where you would like
to spread a little kindness.
You can bring rocks with you if you have some.


---
Back to School "Spread" - Families with children in grades K-12
Saturday, September, 2 1:00pm
Food, coloring, Magna Tiles.


---
Talk Like a Pirate Day
Tuesday, September 19 Grades K-2 - 6:00pm
Talk like a pirate & dress up like one if you want to!
Learn kid-to-pirate lingo, enjoy some pirate-y snacks
& make a parrot craft!


---
"Cruise in to Kindergarten" Information Night for parents of children entering Kindergarten
in the 2018 or 2019 school years - children are welcome too!
Tuesday, September 26 - 6:00 pm
Learn about the program and how to promote an early
love of reading and books at home, and other activities your family can do
to get your child ready for kindergarten. The little ones are invited to practice important motor skills
with cutting & coloring & also verbal skills reciting the alphabet & sounding out letters.


---
Make Home Made Chocolate Milk - Grades 3-5
Saturday, September 30 - 1:00pm
Learn how to make chocolate milk from scratch
& enjoy some cookies for a yummy afternoon snack!


---
Furry Tails Reading Partners


Is your child a shy or hesitant reader or do they just love to read?
Angie visits the library at 6:30pm on the fourth Wednesday of every month!
Call or visit to sign your child up to read to this gentle, certified therapy dog!
Her next visit is Wednesday, September 27.


---