Children's Programs
Registration for all programs is required. Call 570-474-9313 or stop in at the library to register for the following programs:


Regular weekly Story Hours will be held as follows for the month of February:


---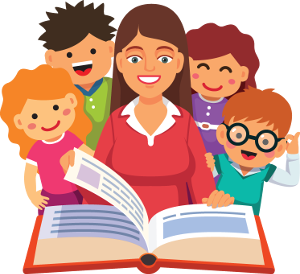 Lapsit - 0-23 months
Thursday, February 1, 8, 15, & 22 - 9:30am


---
Story Time - Ages 2-3 1/2
Wednesday, January 31, February 7, 14, 21, & 28 - 11:00am


---
Cruise Into Kindergarten - Ages 3 1/2 - 5
Friday, February 2, 9, 16, & 23 - 11:00am


---
Fun With Fossils - Grades 2-5 - Limit 10
Saturday, February 3 - 11:00am with Dr. Matt Fickenbender, engineering and Earth sciences professor at Wilkes University, and Wilkes University students.

Fossils provide a valuable record of the plant and animal life on Earth from millions, even billions of years ago. In this activity, students will create their own fossils, learn how real fossils form, and what scientists can learn from them. Local fossils will be explored to learn about past environments in northeast Pennsylvania 400 million years ago.


---
Make ValenSlime - Grades 1-6
Tuesday, February 6 - 6:00pm

Make Valentine slime using glue, contact solution, baking soda, food coloring and glitter. Your slime can be sparkly and red for Valentine's Day if you'd like, but if not, that's okay, too!


---
Pajamas & Pancakes! Celebrate International Pancake Day - All Ages
Tuesday, February 13 - 4:30pm

Listen to the classic, "If You Give a Pig a Pancake" story, and eat homemade pancakes for an early dinner.
Come in your pajamas to be extra comfy (adults are encouraged to wear pajamas also).
We will have syrup, butter, and popular pancake toppings!


---
Dr. Seuss's Birthday Party! - All ages
Tuesday, February 27 - 6:00pm

Join us for our annual celebration of Dr. Seuss's birthday. This is an all ages event that will be fun for the whole family! Stories, snacks & more!


---
Furry Tails Reading Partners


Is your child a shy or hesitant reader or do they just love to read?
Angie visits the library at 6:30pm on the fourth Wednesday of every month!
Call or visit to sign your child up to read to this gentle, certified therapy dog!
Her next visit is Wednesday, February 28.


---