Children's Programs
Registration for all programs is required. Call 570-474-9313 or stop in at the library to register for the following programs:


Regular weekly Story Hours will be held as follows for the month of November:


---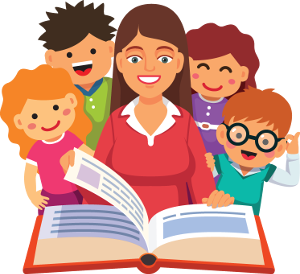 Lapsit - 0-23 months
Thursdays, November 2, 9, 16, 30 - 9:30am


---
Story Time - Ages 2-3 1/2
Wednesdays, November 1, 8, 15, 29 - 11:00am


---
Cruise Into Kindergarten - Ages 3 1/2 - 5
Friday, November 9, 10, 17 - 11:00am


---
Journaling with Julia
Grades 2-5
Wednesday, November 8 - 6:00pm

Draw your own journal covers with one of our talented teen artists. She will provide her expertise in drawing. All supplies provided by us.


---
Rock Painting
All Ages
Friday, November 10 - 1:0pm -3:00pm


---
Family Story Time
All Ages
Wednesday, November 22 - 10:30am

Stories, coloring pages, fruit, and juice. Older children may be asked to draw or describe what they are thankful for.


---
Furry Tails Reading Partners


Is your child a shy or hesitant reader or do they just love to read?
Angie visits the library at 6:30pm on the fourth Wednesday of every month!
Call or visit to sign your child up to read to this gentle, certified therapy dog!
Her next visit is Wednesday, November 29.


---